Zandranna
Owner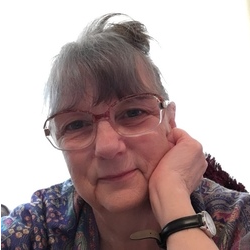 Name

: Sandy


Location

: Dorset




Posts

: 1386


Kudos

: 128


Mood

: Energetic


Birthday

: 1st Nov


Subject: What do Psychologist know? 07/05/17, 01:23 pm

---

What do Psychologist know?  Well, seemingly sod all after reading this article "

Has your man just bought a new bike? Looks like he's having a mid-life crisis

"

It seems, according to this Psychologist, if a man of middle years gets on a bike he is having a mid-life crisis.

No thoughts have gone into the fact that 1) We are all far more aware of how important it is nowadays to leave the car behind. 2) Petrol prices are so sky high now it's virtually impossible to feed your car and feed yourself comfortably. 3) The government have spent a lot of money advertising and encouraging people to get on their bikes to take more cars off the road. 4) Health ministers are also encouraging people to do more exercise.

They can't have it both ways.  Either it's healthy, green, economical and frees up congestion on the roads, or those of us that cycle are trying to hold on to our youth. I know which one I know it is.

I do so wish some of these experts would put their brain into gear before trying to make a name for themselves by coming out with such twaddle.

By David Wilkes for the Daily Mail wrote:


Has your man just bought a new bike? Looks like he's having a mid-life crisis

Buying a flashy sports car has long been held as a tell-tale sign that a chap is speeding towards a mid-life crisis.

And now it seems even investing in that rather more sedate form of transport – the bicycle – could do too.

Rising numbers of affluent men aged 35 to 45 are turning to pedal power in a bid to project a free-wheeling image, according to research.

The findings might, perhaps, partly explain why celebrities such as Guy Ritchie and Billy Zane seem so fond of cycling.

Film director Ritchie, 41, who is divorced from Madonna, once said he 'lives on a bicycle' while actor Zane, 44, has admitted going 'bar-hopping' on his bike after his split from Kelly Brook.

And if you thought spokes and chains don't have quite the same allure as turbo chargers and sun roofs, then think again.

While a bike lacks the looks of a Porsche or a Ferrari, it can send out the message that its rider has the appealing qualities of being fit, rugged and loving the planet, according to the experts.

A report by market researchers Mintel found that there was a boom in bike sales last year, with the biggest growth among men approaching middle age.

Latest figures reveal one in three Britons owns a bicycle. Overall, more men than women own a bike – and more than half of men aged 35 to 44 have one, the study shows. It dubs the upsurge in bike sales, the 'noughties version of the mid-life crisis' and predicts Britons will spend £700million on bikes this year.

Psychologist Cliff Arnall said: 'With a bike, it's all about fitness, strength and stamina. But in some ways a top of the range bicycle says many of the same things about you as a sports car – they both have a rugged, dangerous element to them.'

He added that a bike might also appeal to a man undergoing a mid-life crisis because it gives him an opportunity to spend time by yourself and contemplate.