Finding the dice to throw....
The dice can only be found by clicking to create a full reply.
It doesn't show on either a new topic or a quick reply.
1)  Click the "Add Reply" button in the thread of the game you are wanting to play.
2)  Under the message text box depending on your settings you will find - "Dice Roll".
It will look like this..........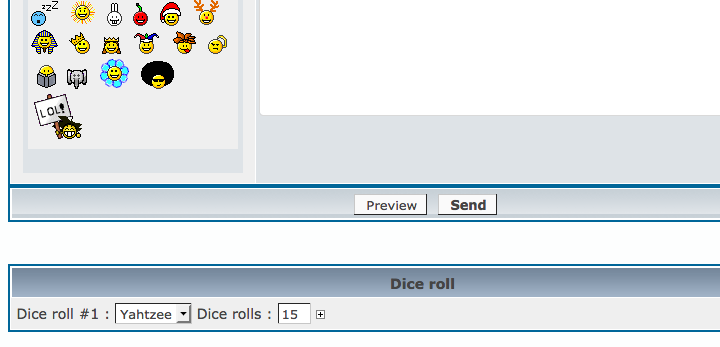 If your dice roll box isn't open then click on the green hand icon to the right of "Dice Roll" and open the box.
3) In the dropdown menu choose the dice for the game you want to play and in the 2nd box type in the amount of dice the game tells you to roll.
Type your ordinary message in the text box and then click send as normal.  Your post will show up as normal but underneath will be a second post that the dice bot has thrown for you.