These little booklets are so quick and easy to make and rather fun.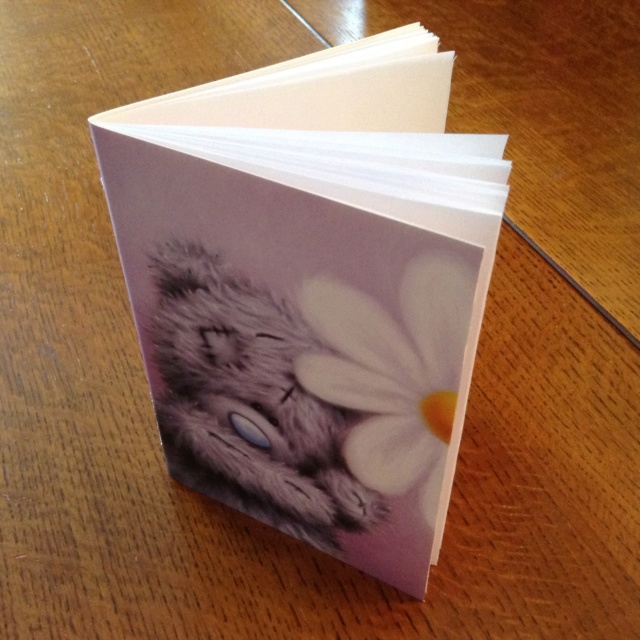 Tools Needed.
Birthday or Christmas Card (old or new).
6 Sheets of Printer Paper (A4) or 12 sheets of (A5).
Safe cutting surface.
Ruler (preferable metal).
Craft cutting knife.
A couple of clips for holding paper tight when binding.
Sewing Machine. (can be sewn by hand)
You will also need either a pair of scissors, a sharp knife or a paper cutter to cut the card and paper to size.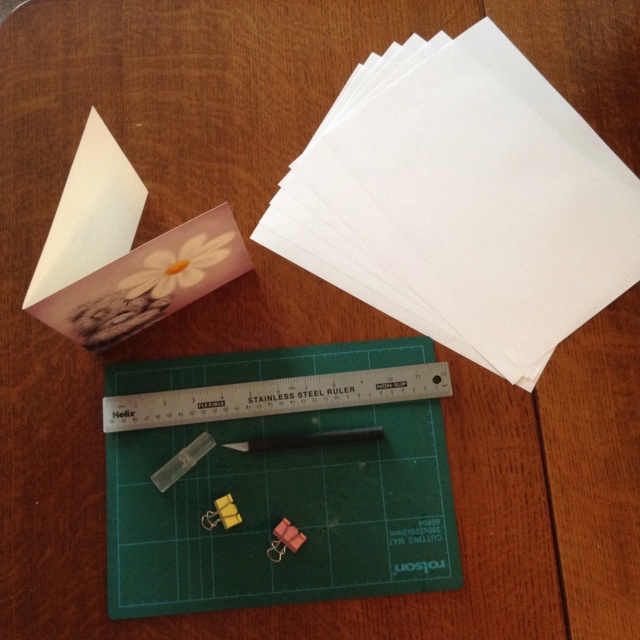 1)  Cut the birthday card down to measure A5 size (148 x 210) when opened.
2)  Cut the A4 paper in half to create 12 sheets of A5.
3)  Fold the 12 x A5 sheets in half.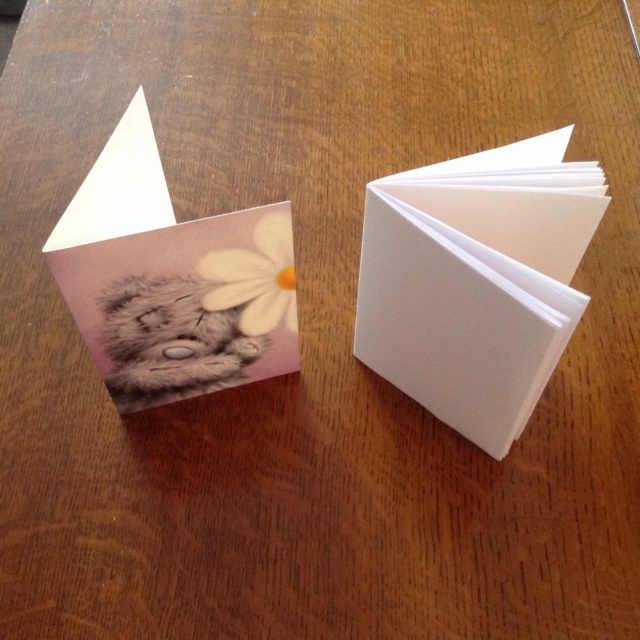 Clip them together firmly to form the booklet.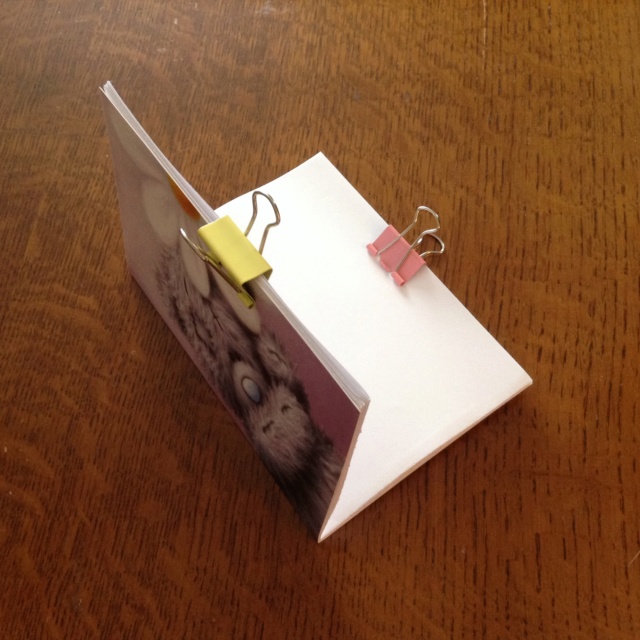 If using a sewing machine
adjust the stitch length to the longest your machine has.
Because the booklet is very thick to go through the machine you
must not
use the treadle but instead manually turn the machine wheel around and allow it gently, with each stitch,to push the needle through each layer of paper. (You may find it safer not to actually plug your machine in incase you accidently use the treadle).
You do not need to sew the whole length.  You can start sewing an inch or so from the top and finish an inch or so from the bottom.
To tie off use a needle or pin to pull the thread from the front of the book to the inside and then tie the two threads together top and bottom.
If sewing by hand
you will find it a lot easier to make some holes, half inch apart, evenly spaced down the centre first.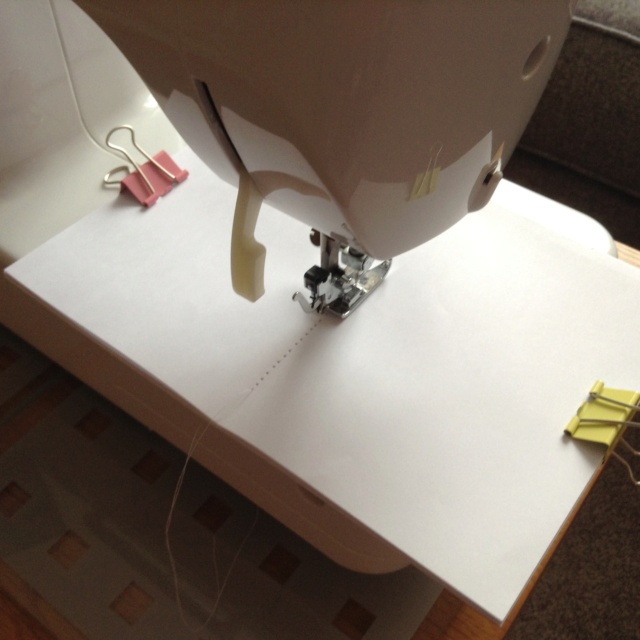 Once sewn together you will notice that the notepaper is longer at the opening than the card cover.  Using the metal ruler and craft knife trim this excess off.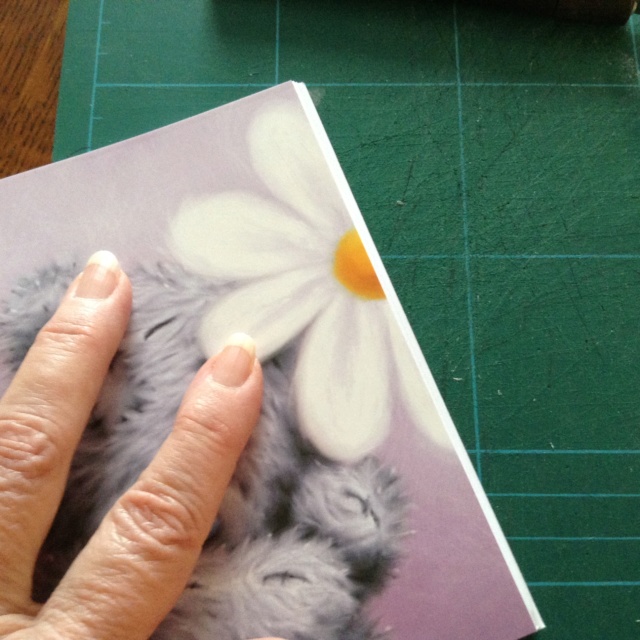 You will then have one beautifully completed little notebook.